Free Mileage Rentals
Free FastPass Home, Hotel & Airport Delivery.
Free Surf Racks, Coolers & Car Seats.
Free drop off anywhere in Costa Rica.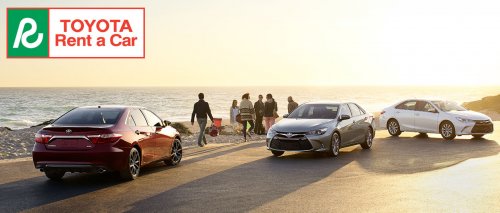 Welcome to Toyota rent a car page
In Costa Rica, the best way to get around and see our beautiful country is to rent a car, SUV or Mini-van. Through our partnership with Toyota Rent-a-Car, Adobe Car Rentals and many others, we are able to offer you preferred rates for home delivery, pick-up and/or drop-off. Car seats and coolers are free, no minimum number of days, drop-off at locations all around Costa Rica. Contact us for a customized, low price quote. Ask about our Fast Pass airport service.