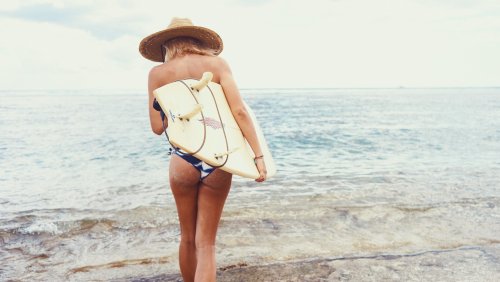 Welcome to Explore Playa Tamarindo Page
Playa Tamarindo is a town in the Guanacaste Province, on Costa Rica's Pacific coast. It's known for beaches with strong surf, like Playa Tamarindo and Playa Langosta. To the north, Playa Grande beach is a major nesting site for huge leatherback turtles and forms part of Las Baulas National Marine Park. The mangrove-lined estuary of Tamarindo Wildlife Refuge protects animals such as howler monkeys and crocodiles.
Surfing in Tamarindo: Without a doubt, there's one thing that seems to have the greatest draw for this boomtown – surfing. The breaks in the area are some of the best in the world, as evidenced by the several international surfing competitions held here every year. The beautiful beaches are popular thanks to the consistency of the waves, and the town is a perfect jumping-off location for beach and point breaks along the coast. The calmest water for swimming can be found on the southern end of the beach while the water just off the busiest part of town is best for surfing. The nearby river mouth offers breaks that are perfect for the more experienced.
Tamarindo Estuary Kayaking: Just north of Tamarindo, between Playa Tamarindo and Playa Grande, is a maze of estuary waterways. Explore this fascinating ecosystem by kayak with a professional guide, who can point out the unique species that live here. Look for crocodiles sunbathing on the river bank and a variety of wading bird species.
Tamarindo Sportfishing: The half-day tour is generally best for inshore fishing, where anglers might reel in Roosterfish, Snapper, and Amberjack. Fishing in Tamarindo is generally great all year, but Billfish are most abundant mid-April to August.