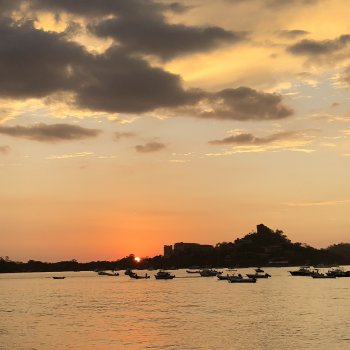 Welcome to Playa Potrero tours page
Playa Potrero is a large beach with beautiful views surrounded by awesome little beaches that worth wide detour. Playa Penca, Playa Azucar, and Playa Danta. Let us know if you need directions to any of these beaches. If you are really looking for adventure ask us about getting to the hidden beach Playa Dantita.
- Supporting Locals: When traveling it is always great to support the community that you are visiting. Potrero is such an awesome community.
- Potrero Ferria (farmer's market) every Thursday morning from 9:00 am to 1:00 pm near the main square in Potrero with locals selling fresh fruits and vegetables as well as homemade bread and other goodies.
- Surfside Night Ferria every Friday evening from 5:00 pm - 9:00 pm near The Sailing Center where local artisans sell their creations.
- The Shop is a non-profit organization that educates local children, men, and women. The shop offers beautiful art and crafts that are made women in the area. During your visit, you can learn all about what they do.
- Sodas are little restaurant owned by locals and families offering typical food.
- Getting around town: To have a better idea of what to do in Playa Potrero and surrounding check our large options of tours and activities.